What Are the Benefits of Tire Service and Replacement?
When you speak to the tire specialist at the Jaguar Sacramento tire center, they will make sure your vehicles are up to your driving habits. With changing terrains and weather in Sacramento, CA, the tires on your Jaguar vehicle will experience a great deal of wear and tear. Since tire trouble has a knack for presenting itself in inopportune times, regular tire maintenance can alleviate the worry. To increase the life of your tires and your safety, have the technicians at Jaguar Sacramento examine your tires. If your tires are deemed hazardous, we have an assortment of new tires for your Jaguar model. From touring tires to all-purpose tires, we will work with you to select a new set that fits your driving habits. Call our local Sacramento, CA Jaguar tire center to speak with one of our tire professionals today!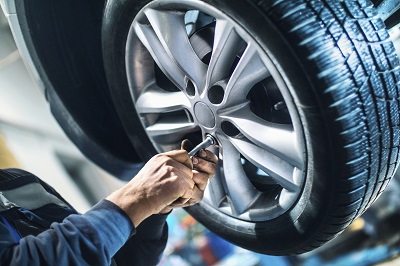 How to Schedule a Tire Service Appointment at Jaguar Sacramento
There is no better location for your tire needs than Jaguar Sacramento in Sacramento, CA. Our tires promise the fit and wear that the manufacturer intended. Feel confident in your investment when you opt for genuine Jaguar tires. Call today to set up a tire consultation or schedule your next tire repair.
Jaguar Service: 

(916) 483-2886

Jaguar Parts: 

(916) 483-2886